A new salon in Southeastern Connecticut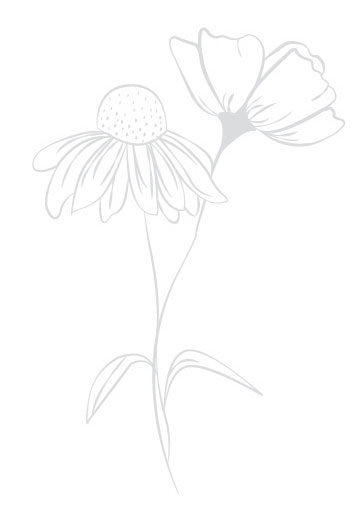 Let's gather in a place where we can be who we are.
Let us understand that each of us is our own wildflower, that when gathered together create a beautiful bouquet.
Let's feel comfortable, relaxed, and ourselves.
And let us support each other in our own unique paths toward happiness.
– XO, The Wildflower Girls
let's be wildflowers.let our souls be scattered by the wind.
let us grow, wild and free, tall and brave,
in the places that we dream,
in the places where our longings are filled.
let us grow between the cracks of brokenness,
and we will make everything beautiful.
-g.c.
The team
MELISSA CLOUTIER
Owner & Master Stylist

Melissa is an advanced colorist in Paul Mitchell XG and The Color. She's Hotheads Extension Certified, Global Keratin Certified and trained in Dimensional Blonding, Balayage and advanced Rusk Cutting techniques. She's been a licensed stylist in Connecticut for 12 years.
SHANNON CLOUTIER
Owner & Master Stylist

Shannon has two decades of hair, nail and wax experience including OPI, Creative Design, and Wax Certification. She's attended BlowPro Academy and is also an Advanced Colorist in Paul Mitchell XG and The Color, is Hotheads Extension Certified, and Global Keratin Certified.
HOLLY DOYLE
Master Stylist

Holly is an advanced colorist in both Redken and Paul Mitchell. She specializes in Balayage and other creative color techniques. She's experienced in Hotheads Extensions, is Global Keratin Certified and attended Bumble and Bumble University for advanced stylist training. She's been a stylist for 10 years.
Book an appointment today
HOURS
Tuesday – Thursday | 10:00am – 8:00pm
Friday | 9:00am – 5:00pm
Saturday | 9:00am – 3:00pm
APPOINTMENTS
To book your next visit call 860.910.0160 or book online
LOCATION
21 Fort Hill Road, Groton CT
Gift cards are available for purchase.
Stay in touch or ask a question, we're here to help